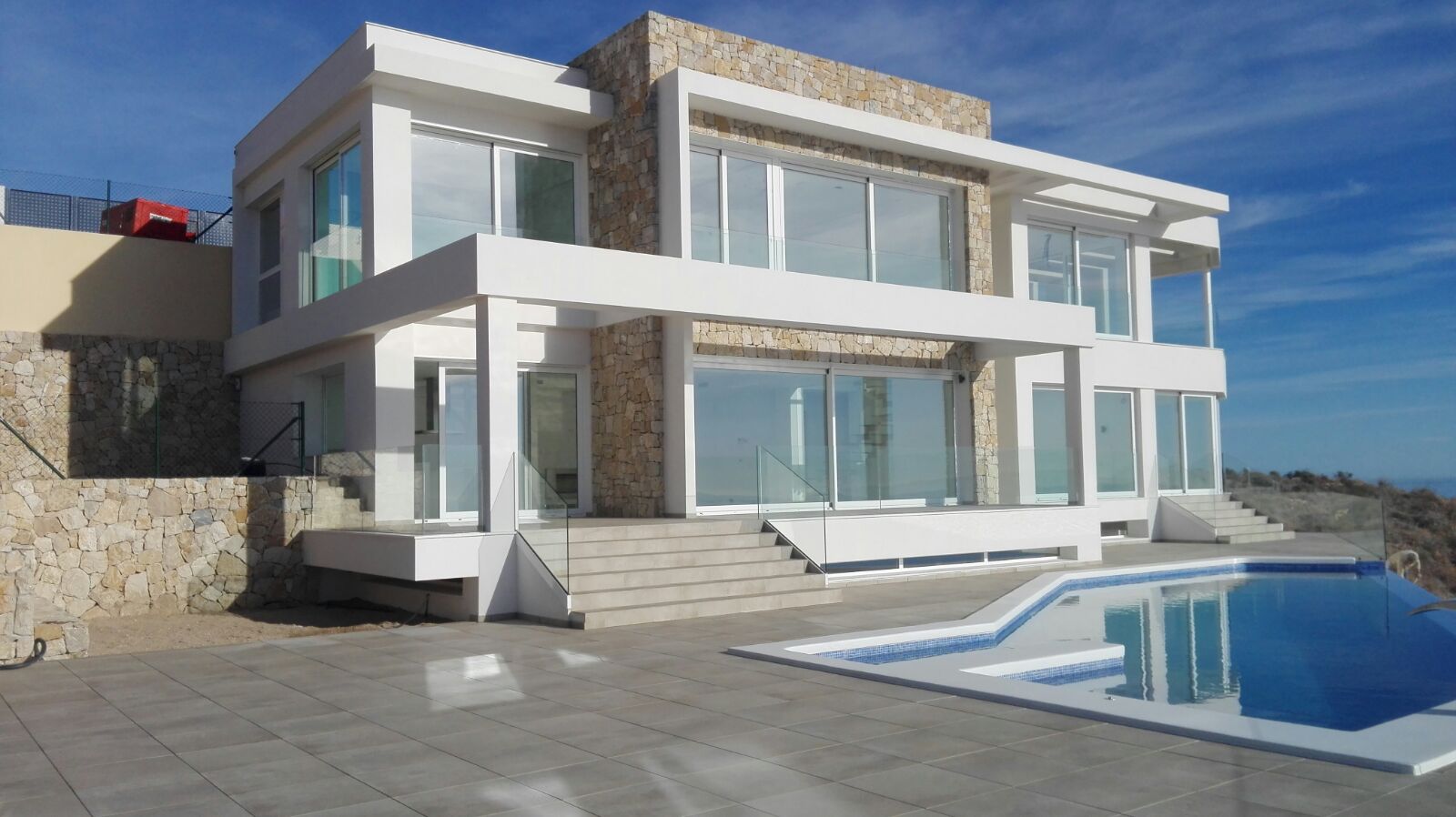 26 Jan

CHALET CONSTRUCTION ON HAWAI STREET IN SERRA GELADA BENIDORM
Construction of a Chalet on Hawai Street in the Serra Gelada in Benidorm (Alicante)
This job consisted of constructing an isolated detached house in the unique environment of the Serra Gelada in the town of Benidorm, which is situated in the province of Alicante.
It is a newly-built property comprising of a ground floor and first floor both intended to be used as living quarters, and is complete with interior urbanization and swimming pool. The level and quality of construction is High Standing.
Esclapes e Hijos S.L. carried out the complete construction job from start to finish. It performed the earthworks, execution of the structural resistance, masonry and interior partitions, interior and exterior cladding, finishes, interior and exterior carpentry, electricity, telecommunications, sanitation, plumbing, ACS, restrooms, air-conditioning, etc. Our company, Esclapés e Hijos S.L., has left the construction in turnkey condition.
It is worth noting that this house was constructed with perfect performance despite certain inconveniences pertaining to the environment in which it is located in the Serra Gelada. The earth-moving involved hammering and excavating to set up different levels and foundation pits as the stone was extremely hard.
All the work has been finished to the highest quality and adjusting to the quality standards required by both the owner and the Dirección Facultativa (Optional Management) of the job.
On this page you can see the finished product but if you want to see the evolution of the job, you can visit the following link by clicking here to see the construction work from its beginning.
Proven Experience in Construction
Esclapés e Hijos S.L. is a leading construction company in the Province of Alicante with vast experience in various sectors of construction, including industrial, public and private works. For the last 25 years we have been relied upon to carry out work for Communities of Owners and individual clients in civil works and infrastructure, in building, refurbishing and reforming houses as well as commercial and business premises, all of which demonstrate our ability to successfully complete jobs with which we have been entrusted.