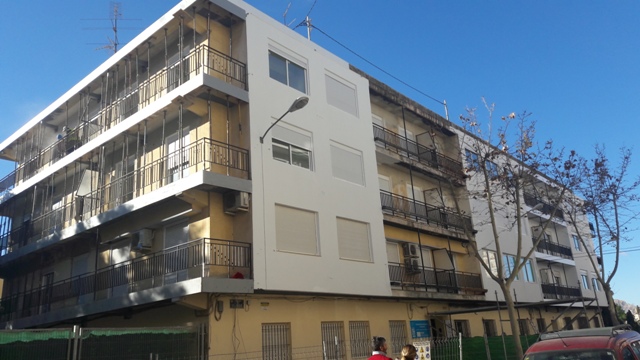 20 Jan

REFURBISHMENT OF UNAMUNO BUILDING ALICANTE
REFURBISHMENT OF UNAMUNO BUILDING ALICANTE
Renovation works of Unamuno building in the city of Alicante. This building is owned by the Alicante City Council, and is used for social purposes.
Internal Redistribution
The works included the interior redistribution of all homes, refurbishing them to meet their function as accommodation and for social purposes.
To form the new interior layouts, old walls were demolished and new dividing walls erected, and the water and electricity supply facilities have been changed. New lighting, toilets and kitchens have been fitted in the homes, and they have been painted and finished.
19 refurbished homes
In summary, a total of 19 homes have been refurbished and renovated for the Alicante City Council, with their use having been adapted for social housing.
Complete redistribution
In addition to the interior work in each home, roof repair work has been carried out to prevent leaks; floor slabs and balconies have been repaired to prevent detachment, and finally facades have been painted. There has even been work to the interior of the building to improve access.
In conclusion, the Unamuno building has been completely refurbished.
Esclapes e Hijos is a company specialising in this type of work.