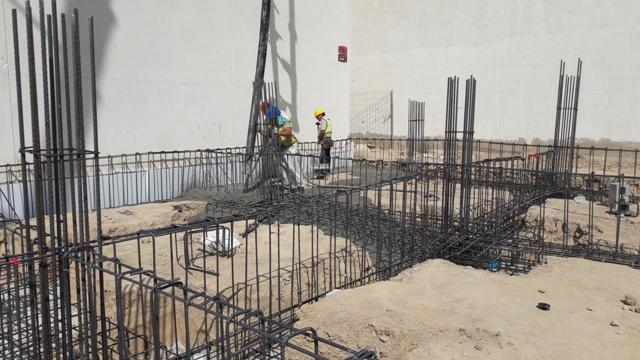 19 Aug

CONSTRUCTION OF LIBRARY BENEJUZAR – ALICANTE
Job constructing the new library in Benejuzar (Alicante)
This job involved constructing a new building for the new municipal library in the municipality of Benejuzar in the province of Alicante. The works were commissioned by the provincial council of Alicante and the town council of Benejuzar.
The purpose of the new building was to provide a reading room and library work room, administrative offices, storage, toilets and a fully equipped cafeteria. The construction carried on from the indoor municipal swimming pool and once the work was finished, it would become a multidisciplinary, recreational, sports and educational civic centre.
The works involved groundworks; a strong framework; reinforced concrete foundations; unidirectional slabs and reticular roof slabs, all of which are made from reinforced concrete; waterproof roof; masonry work to form the exterior surround through use of ceramic double sheet "capuchina" style cavity walls with a layer of insulation while the main facade was formed from a glazed curtain wall; interior partitions, interior carpentry, various coatings from wood paneling to plasterboard; floors and tiles in wet rooms.
The various services were also carried installed: electricity, lighting, fire safety equipment, security alarms, temperature control and ventilation, telecommunications, etc.
The job appointed to our company was the complete construction of the aforementioned library from scratch, including all facilities and services necessary for its function.
Esclapés e Hijos S.L. is a leading construction company in the Province of Alicante, with vast experience in various sectors of construction such as industrial, public and private works, for Communities of Owners and individual clients, in civil works and infrastructure, in building, refurbishment and housing and business reform for commercial and business activities. We have successfully carried out jobs entrusted to us for more than 20 years. If you are interested in our services and taking advantage of our promotions, you can contact us by clicking here. Check our promotions for the construction of industrial buildings for your business in Alicante province.