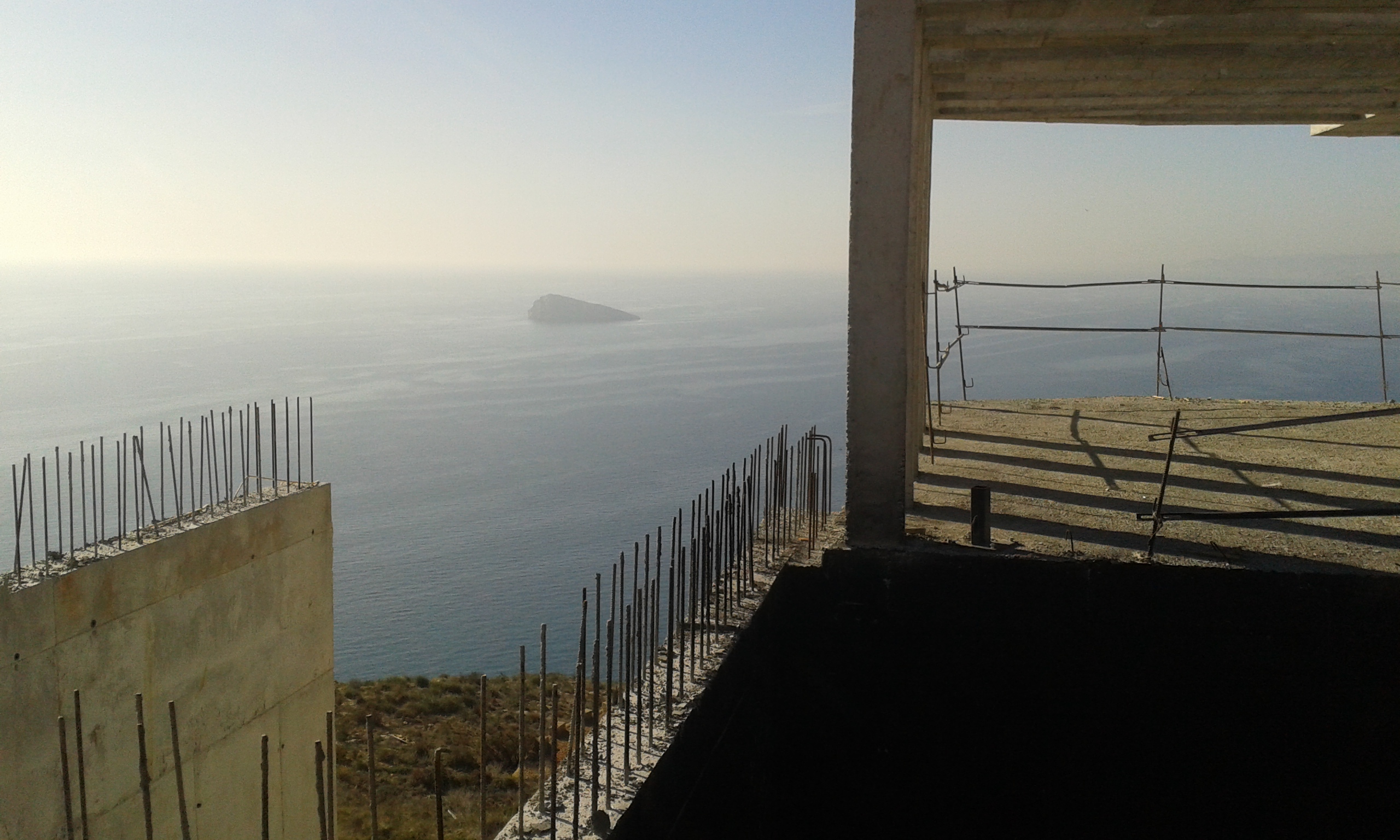 24 Sep

CONSTRUCTION OF CHALET IN LA SIERRA GELADA IN BENIDORM, ALICANTE
Construction of a reinforced concrete structure for a detached house/villa in Benidorm. Located in the unparalleled natural setting of the Serra Gelada in Benidorm. Constructed on a very high stand. Building and urbanization project with landscaped pools. Cloistered in the hard rock of the Alicante coast. A building with excellent views of the sea and the Serra Gelada national park on one side and the city of Benidorm on the other. Currently we are at the point of carrying out the earthworks, foundations and creating retaining walls. We are working at a quick pace and using abundant mechanical means due to the hardness of the stone and the deadlines.

Esclapés e Hijos S.L. is a leading construction company in the Province of Alicante, with vast experience in various sectors of construction such as industrial, public and private works, for Communities of Owners and individual clients, in civil works and infrastructure, in building, refurbishment and housing and business reform for commercial and business activities. We have successfully carried out jobs entrusted to us for more than 20 years. If you are interested in our services and taking advantage of our promotions, you can contact us by clicking here. Check our promotions for the construction of industrial buildings for your business in Alicante province.